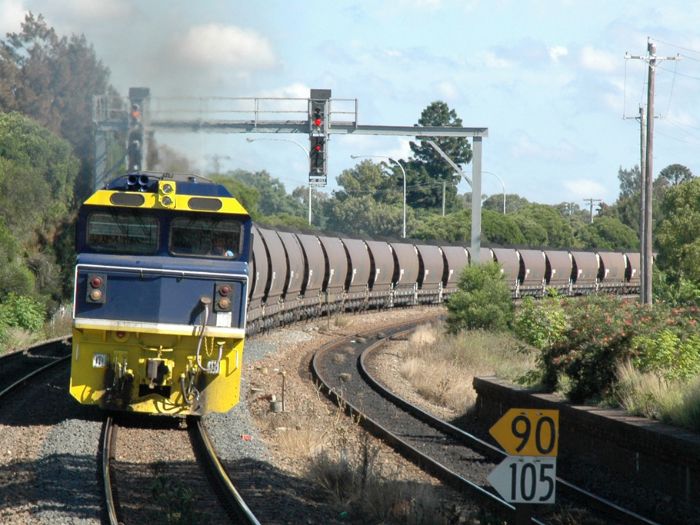 Rail Worker Pre-Employment Medicals
A Rail Workers Medical is typically required as per the National Transport Commission when taking on new roles within the rail industry.
Rail operators entrust doctors and other health professionals to perform the assessments, and as such Riverstone Family Medical Practice offers health assessments for rail workers.
There are three different types of health assessment based on the work to be undertaken and the requirements of employers.
CATEGORY 1 RAIL MEDICAL
These usually apply to workers who undertake work where safety is critical and where poor health or medical conditions could cause significant problems or lead to a serious incident affecting others' safety or the rail network itself.
CATEGORY 2 RAIL MEDICAL
Category 2 Rail Medicals are usually for workers whose roles involve tasks where sudden incapacity won't affect the safety of others or the rail network.
CATEGORY 3 RAIL MEDICAL
Category 3 Rail Medicals apply to workers whose health and fitness condition does not directly affect the rail network, but they need to protect and ensure their own and sometimes others' safety.
About pre-employment medicals
Pre-employment medicals are comprehensive health assessments carried out by medical professionals. Tailored to employer, job role and industry specifics, they help ensure safety in the workplace, while minimising downtime.
Riverstone Family Medical Practice has experience in offering pre-employment medicals in a number of industries, including:
Transport (train, taxi, delivery, etc)
Aviation
Mining
Construction
Manufacturing
Oil and Gas
Security
Healthcare
Marine
Heavy Machine Operating
Pre-employment medicals at Riverstone Family Medical Practice
The independent doctors operating at our clinic are experienced in carrying out a wide range of these exams with specifics from a long list of industries.
We understand the importance of accuracy and completion in a timely manner, including compiling results, so that employers and employees can meet their own requirements.
Expect professionalism, speed and accuracy from pre-employment medicals at Riverstone Family Medical Practice.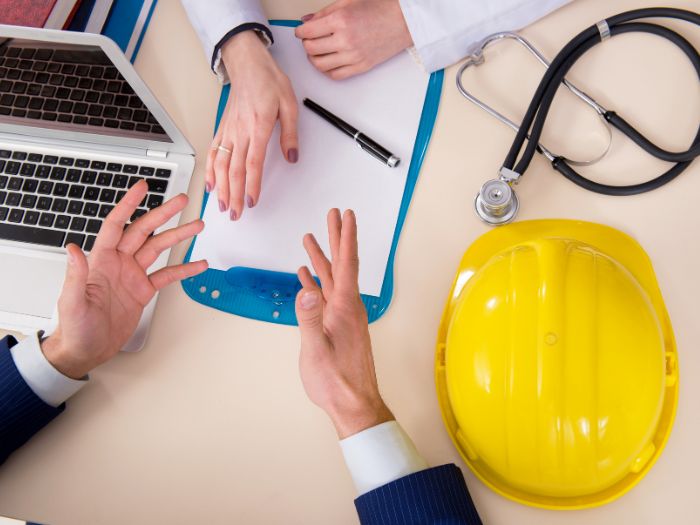 Frequently Asked Questions
What tests are typically included in a pre-employment medical?
There is no one standard test. The tests and checks can vary widely but often include physical exams, vision and hearing tests, drug screenings, blood tests and job-specific evaluations.
Are pre-employment medicals mandatory for all jobs?
No, they are not mandatory for all jobs. They are typically required for roles where the health and safety of the employee, customers, the general public or other workers are at risk.
Who pays for the pre-employment medical examination?
The responsibility for the cost of the examination can vary. It may be covered by the employer, the candidate or sometimes shared between them. This should be clarified before the examination.
How long are the results valid for?
This varies but is often one to two years. It can depend on company policy, job requirements and regulations.
What if I have a medical condition or disability?
Please let us know if this is the case. In most cases, employers are required to make reasonable accommodations for candidates with disabilities, as long as they can perform the essential job functions. This of course, is at the discretion of the employer and/or industry regulations.
What happens if I fail my pre-employment medical examination?
If you fail the examination due to a medical condition that prevents you from performing the job safely, the job offer may be declined, but this is a decision for an employer. Make sure to discuss your options with an employer and feel free to get in touch with us if you believe the decision is unfair or inaccurate.