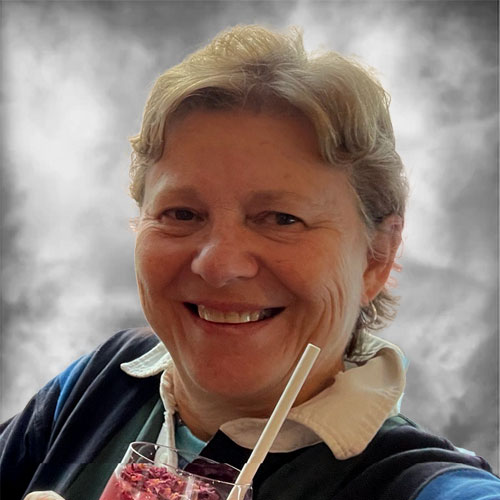 Dr Sharon Muir
Principal Doctor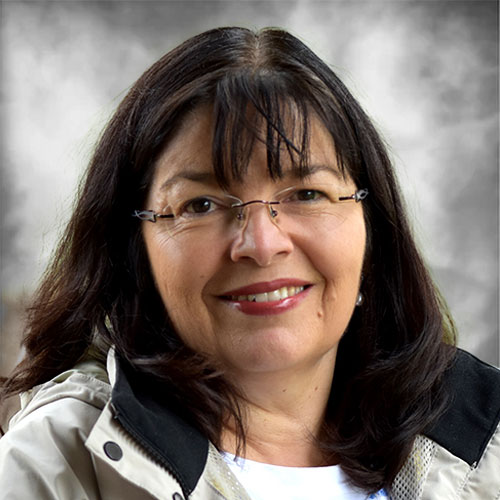 Dr Michelle Crockett
Principal Doctor
General Practitioners
Independent GPs running their practices here with our support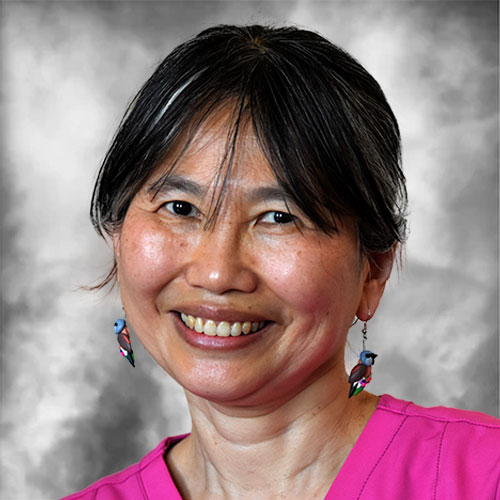 Dr Kim Loo
General Practitioner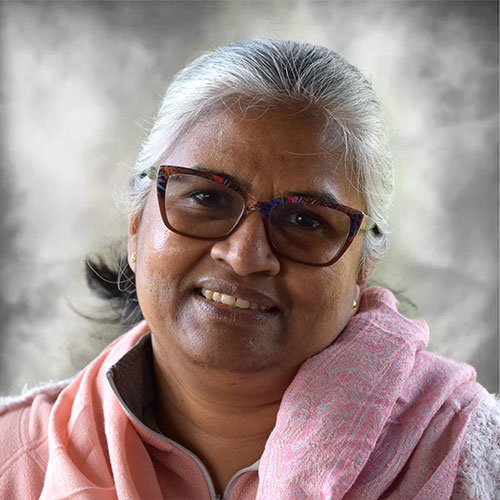 Dr Rumi Liyanagamage
General Practitioner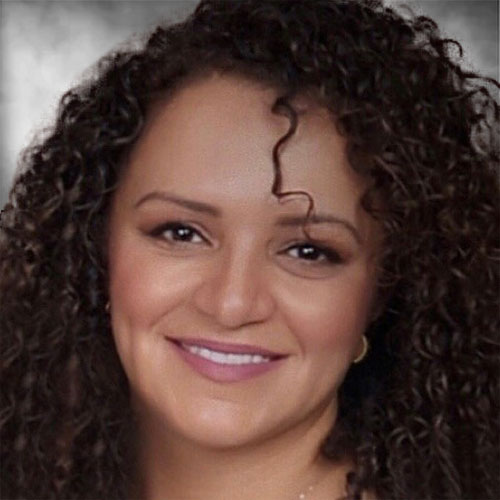 Dr Hanaa Wanis
General Practitioner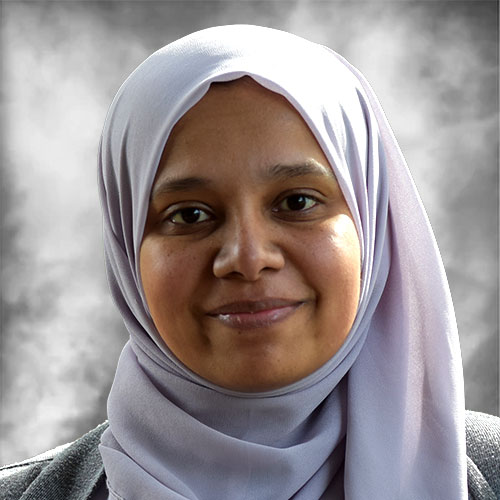 Dr Ayesha Choudhury
General Practitioner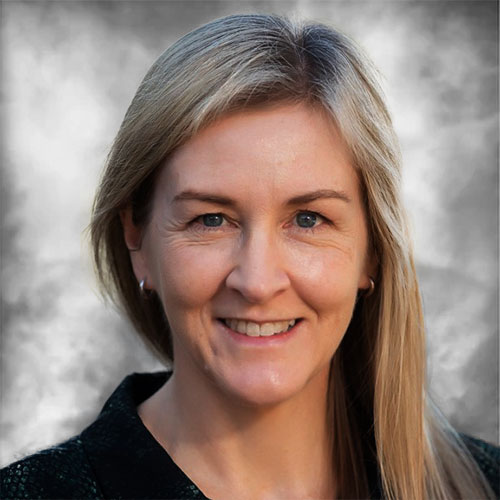 Dr Melissa Joseph
General Practitioner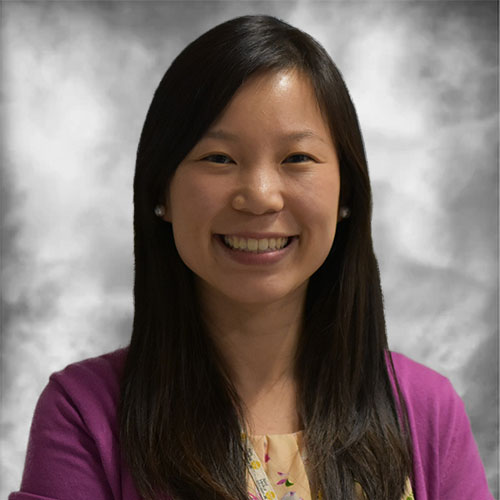 Dr Anne Trang
General Practitioner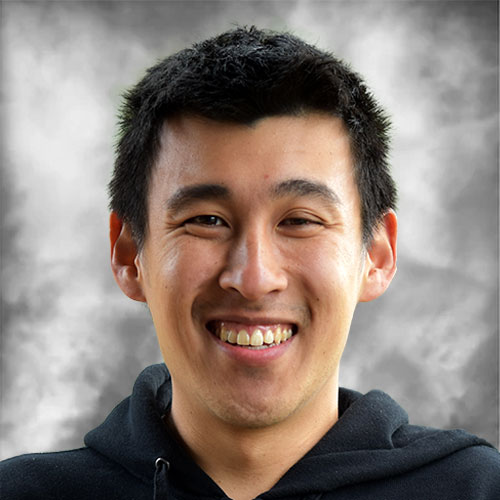 Dr Matthew Lam
General Practitioner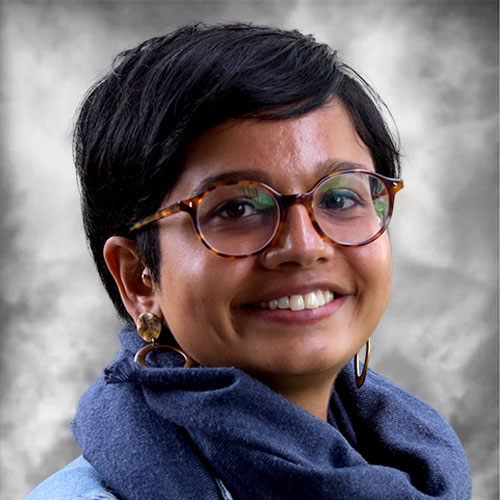 Dr Aarti Ganapathi
General Practitioner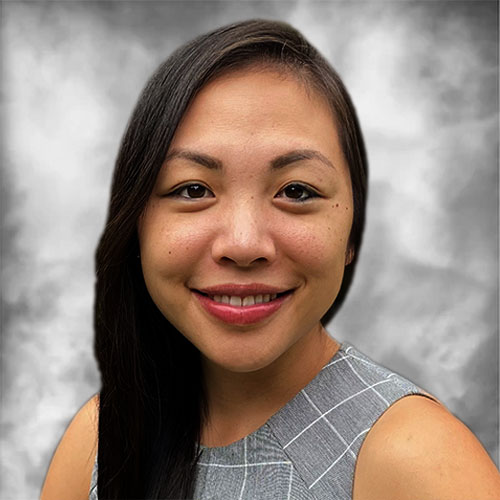 Dr Melody Ling Chiou
General Practitioner
GP Registrars
Fully qualified doctors who are specialising in General Practice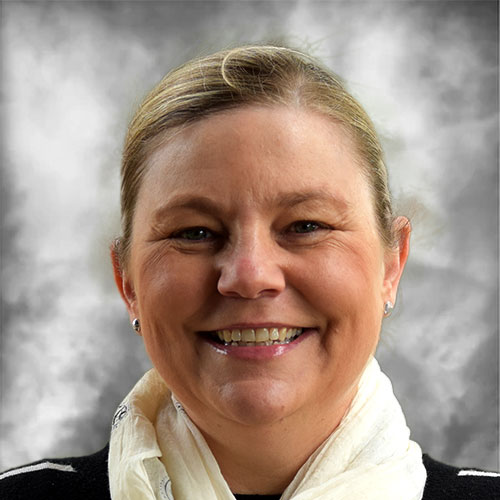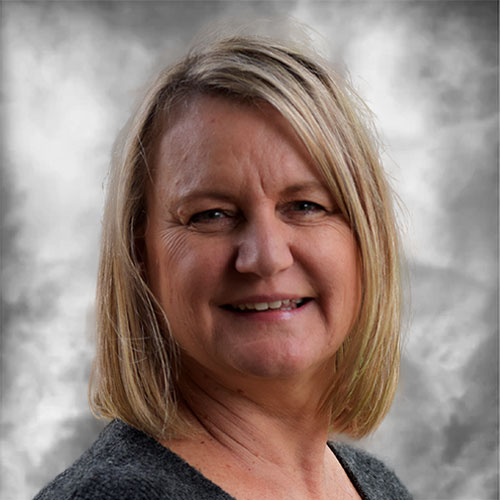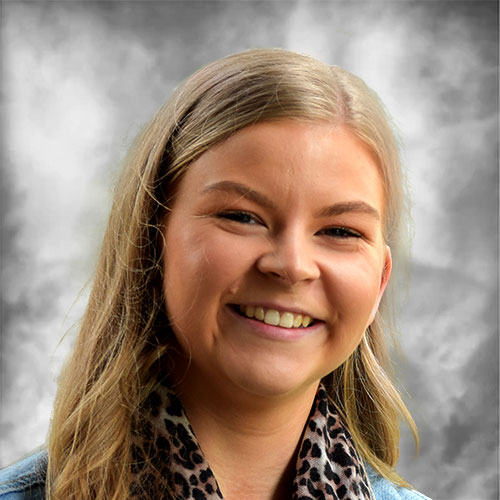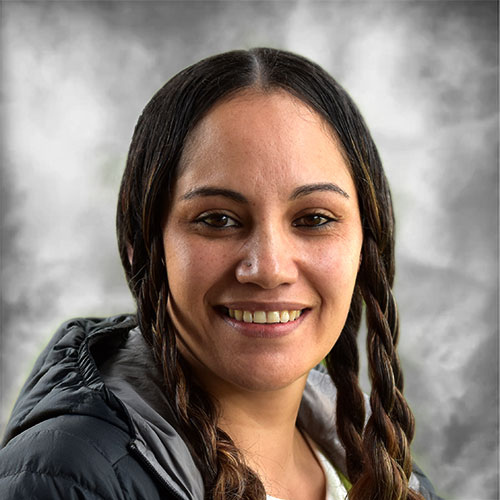 Harmony Ruruku
Endorsed Enrolled Nurse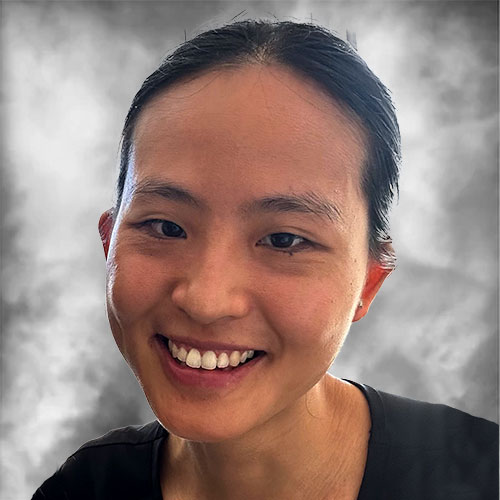 Wing See Wong
Registered Nurse
Allied Health Professionals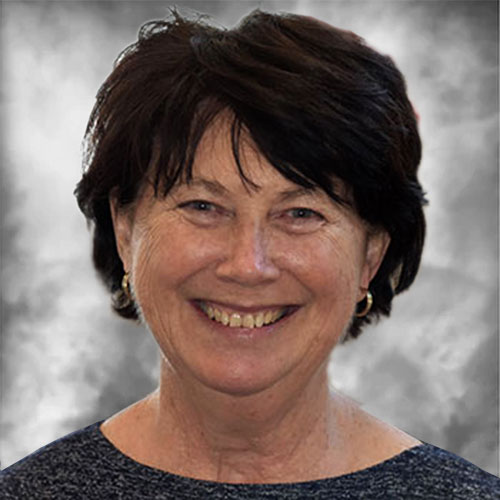 Linda Chee
Physiotherapist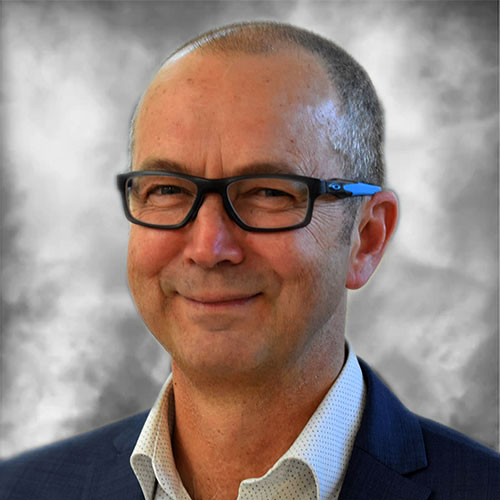 Tim Perry
Clinical Pharmacist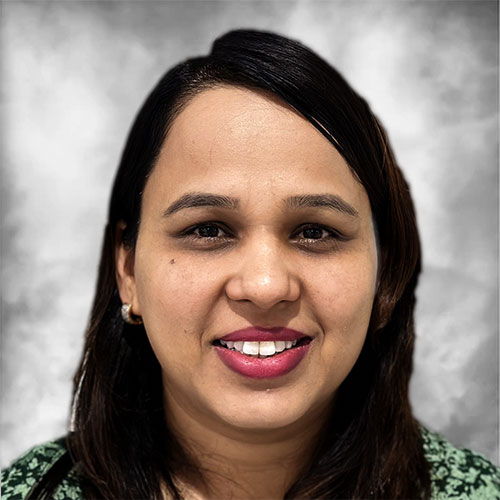 Rosy Sarao
General Manager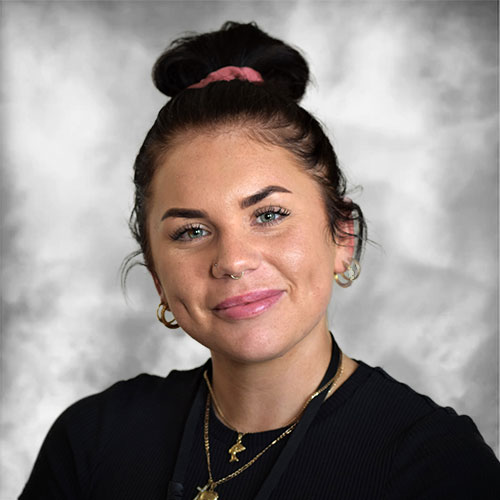 Isabelle Geeves
Admin Team Leader
Dr Sharon Muir
Principal
Dr Muir finished her schooling at Richmond High and began a career in the health fields at Royal Prince Alfred Hospital in 1976, completing General Nursing and topping the NSW Nurses Registration Board exam. With experience in Intensive Care and Cardiology, Sharon completed further training in Midwifery at Westmead Hospital before becoming a nurse educator and eventually a Clinical Nurse Consultant in Endocrinology.
With 15 years of experience in nursing she decided to expand her role by going back to Sydney University to study medicine. Expecting to specialise in endocrinology, Sharon instead found an interest in every aspect of medicine and a special interest in making a difference in the lives of people who come into contact with the health system. To that end she chose to specialise in General Practice, to get to know the individuals that make up a local community, their friends, family and neighbours, and to help them set and achieve their health goals. Her enthusiasm for this task continues to drive ongoing self-education, honing skills in many areas, completing more courses, and sharing the passion for this role with students and other GPs.
Sharon will continue to welcome all ages, genders and cultures and is particularly keen to reach those most vulnerable or reluctant to engage with their health concerns.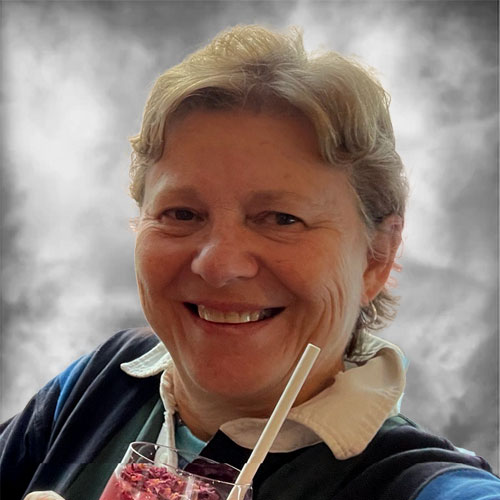 Dr Michelle Crockett
Principal
Dr Crockett grew up on the Northern Beaches of Sydney completing her schooling at Stella Maris College in Manly. On completing her medical degree at the University of Sydney, she spent her years as a junior doctor at Westmead, Blacktown and Mt Druitt Hospitals.
Michelle enjoyed working with the people of Western Sydney and set up a practice in St Marys, later joining a group practice in Penrith. During her training as a GP, Michelle developed an interest in managing work injuries and did further training in this area through WorkCover NSW. She currently lectures to other GPs on managing work related injuries.
With a growing burden of mental health problems in the community and a limited number of psychiatrists in Western Sydney, Michelle developed an interest in mental health and has completed extra training including delivering focused psychological strategies. Having worked in Western Sydney for over 30 years Michelle has many long term patients and continues to enjoy working with people of all ages and backgrounds as well as teaching the doctors of the future. She has been the president of the Nepean Medical Association since 2008.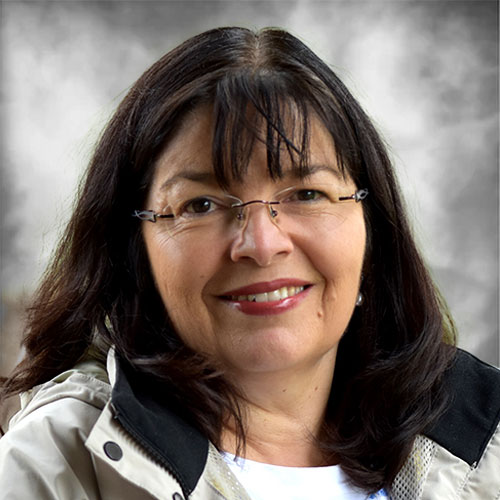 Dr Kim Loo
General Practitioner
Dr Kim Loo has had extensive experience in General Practice, providing long term continuity of care for her patients. She has completed a Diploma of Paediatrics from UNSW, and is a Fellow of The Royal Australian College of General Practitioners.
She has a keen interest in lifestyle modification for weight loss and mental health, paediatrics developmental and behavioural problems, and women's health.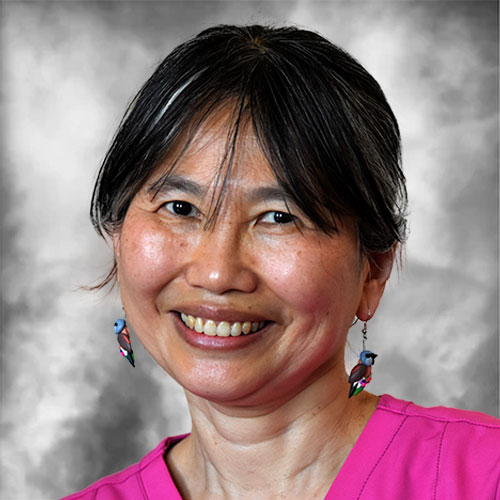 Dr Rumi Liyanagamage
General Practitioner
Rumi is an empathetic senior general practitioner with 20 years of experience in Australian general practice. She is passionate about helping patients achieve their health goals and promoting social and emotional wellbeing.
Rumi studied medicine in the University of Adelaide on a merit scholarship awarded to her based on her academic excellence in HSC. She moved to Sydney and worked in St Vincent's Hospital and Nepean Hospital as a resident medical officer, acquiring many skills. She also completed a diploma in child health at Westmead Hospital.
She enjoys looking after children, adolescents, young adults, and elderly people alike. She treats three generations of the same family. She also inserts intra uterine devices, hormone implants and engages in women's health. Having looked after her elderly mother with dementia, she is keen on supporting elderly patients and their families too.
In her free time, she practices mindful meditation.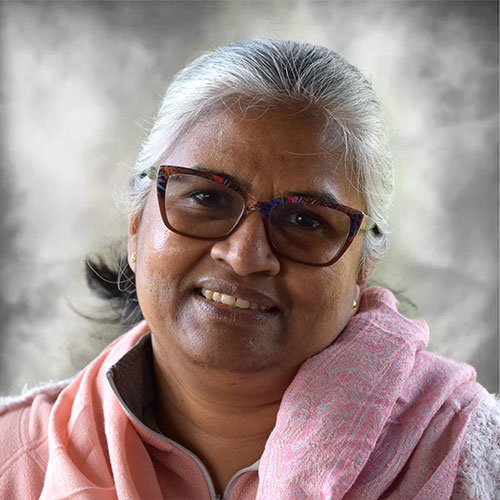 Dr Hanaa Wanis
General Practitioner
Hanaa has a Bachelor of Medicine (Hons) and a Diploma of Child Health. Although she has an interest in all aspects of general practice, her special interests are in the health of women, young adults, adolescents and children as well as travel and anti-ageing medicine.
She performs procedures including the anti-wrinkle injections and fillers, and is a certified Implanon provider. In line with the practice philosophy her goal is to promote health awareness to the local community and empower everyone, especially the new generations, to achieve a positive healthier self and society. Outside of work Hanaa enjoys art, learning music and spending quality time with her children.
Care Plans with Dr Hanaa Wanis
Dr Wanis discusses the reasons why it is important to have a care plan in place and also being treated by the same doctor.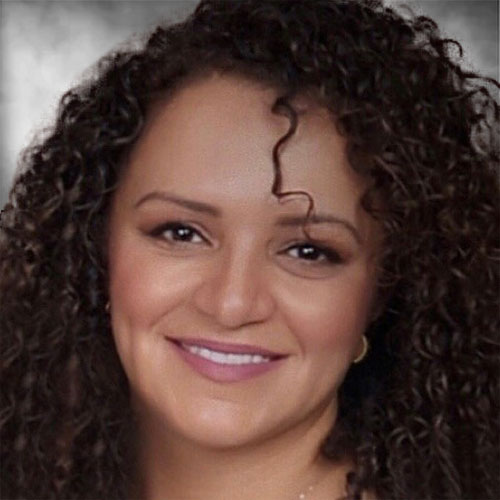 Dr Ayesha Choudhury
General Practitioner
Ayesha undertook her internship and residency at Bankstown Hospital and Campbelltown hospital. As well as enjoying all aspects of general practice, she has a special interest in paediatrics, women's health and aged care/geriatrics. She is also interested in medical research and has done research work in lymphoma with The Canberra Hospital.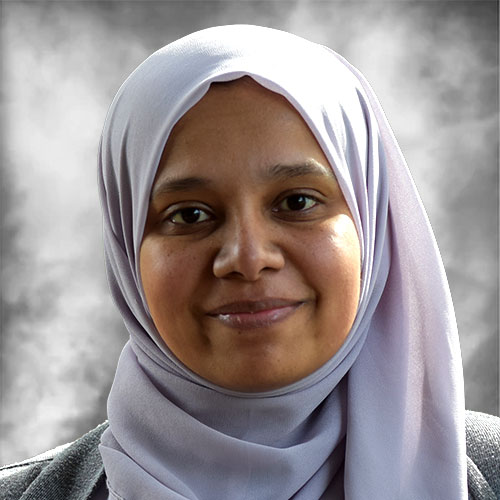 Dr Melissa Joseph
General Practitioner
Melissa chose to set up her practice at this location, with the support of the RFMP team, in 2019 after gathering career experience in a wide variety of areas.  Melissa is passionate about working with patients to help them achieve and maintain their best health. She enjoys the individualised challenge of meeting the needs of patients, and establishing goals that align with each patient's unique life journey.
On work days when Melissa is not at the practice, you will find her pursuing her special interest in medical education. She works for the Royal Australian College of General Practitioners as Deputy Head of Training for the Nepean, Western and Northern Sydney local area, supporting out-of-practice education and mentoring for GPs in training.
In her spare time, Melissa is a keen orienteer and enjoys travelling to all parts of the state and country to find new forests in which to run.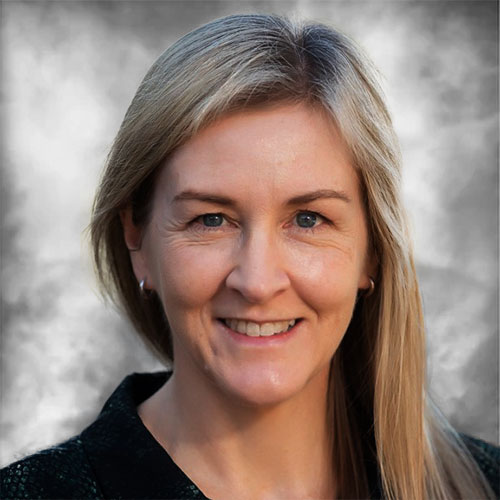 Dr Anne Trang
General Practitioner
Anne has been at RFMP since 2015 and is a Fellow of the Royal Australian College of General Practitioners. She completed her Bachelor of Medicine/Bachelor of Surgery degree at UNSW. She has worked in hospitals across NSW including Westmead Children's Hospital, Westmead, Blacktown, St George, Sutherland and Orange in specialties such as paediatrics, obstetrics/gynaecology, aged care, rehabilitation, emergency and surgery. She has experience in General Practice in Blacktown, Penrith, Coffs Harbour and Mildura.
Anne enjoys the wide variety that comes with general practice with special interests in Children's and Women's Health. She holds a Diploma of Child Health (USYD) and FPAA Certificate in Reproductive and Sexual Health.
Anne is able to speak Mandarin, Cantonese and Teochew. When she isn't working, Anne enjoys new food discoveries, exercising, travelling and spending time with her family and friends.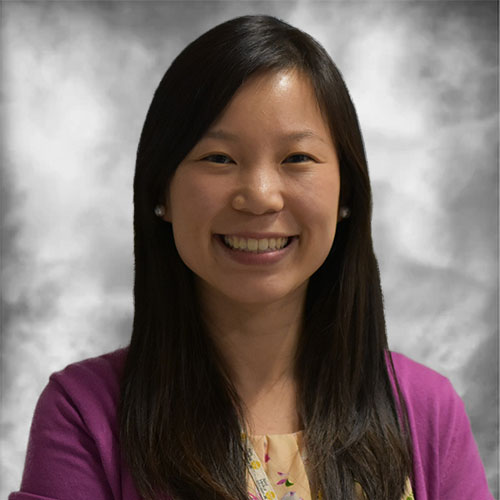 Dr Matthew Lam
General Practitioner
Matthew gained experience with us many years ago during his GP specialist training. He established a following of patients who appreciate his consistent high quality care and support for their health needs so it was an easy decision to choose to set up his own practice at RFMP once he'd graduated.
Matthew was heavily involved in the COVID response, working at State-run centres as well to do his bit for the broader community. He participates in the development of Health Pathways for Western Sydney now, another vital process to improve access to tertiary services for patients.
Matthew keeps up to date with research and publications across a broad area in order to continue to provide the best evidence-based holistic care for his patients. When not working he's spending time with family and his beloved retired greyhound.
Care Plans with Dr Matthew Lam
Dr Lam discusses why care plans are so important to assist in detecting problems before they occur.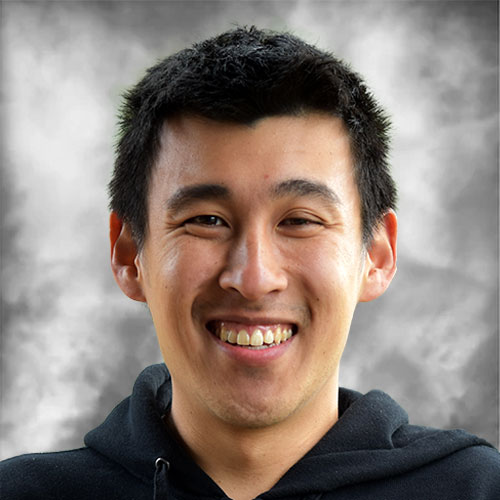 Dr Aarti Ganapathi
General Practitioner
BSc, MBBS, Diploma of Child Health, FRACGP, Certificate of Reproductive and and Sexual Health.
Aarti is an experienced GP with a wide breadth of knowledge in all aspects of general practice. She has a keen interest in women and children's health, mental health, management of chronic and complex illness, addiction medicine and care for LGBTQ+ communities.
Aarti completed her medical training at the University of Sydney and subsequently worked at Concord Repatriation General Hospital, Canterbury Hospital and in paediatrics at the Children's Hospital Westmead. She has worked for a number of years as a medical officer at Silverchain Palliative Care, providing end of life care to those with terminal illness' in Western Sydney.
Aarti is currently completing further specialist training in Addiction Medicine and is an accredited prescriber for Opiate Substitution Therapy.  
She works at Riverstone Family Medical Practice on Mondays and Thursdays.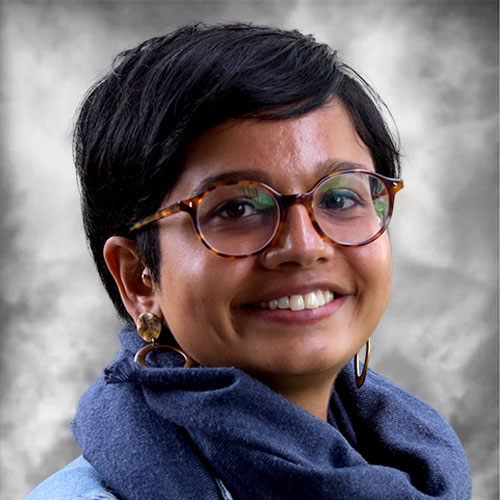 Dr Melody Ling Chiou
General Practitioner
Dr Melody Chiou completed her postgraduate medical degree from the Australian National University. She attained Fellowship of Royal Australian College of General Practitioners in 2021. As a junior doctor she gained experience in wide ranging areas including Renal Medicine, Gastroenterology, Orthopaedics, Emergency, General Surgery & Medicine, Paediatrics, and Obstetrics and Gynaecology at The Canberra Hospital and St George Public Hospital.
Dr Chiou loves the breadth of knowledge required in general practice and the ability to provide continuity of care to her patients. With extensive experience in Women's Health, she can provide antenatal shared care and insert Implanons. She also has a keen interest in skin cancer and performs minor skin procedures including biopsies and excisions. She is proficient in diagnosing and treating musculoskeletal conditions owing to her undergraduate degree in Physiotherapy.
Dr Chiou speaks fluent Mandarin. Outside of work, she enjoys spending time with her young family, dancing, traveling and reading.
Care Plans with Dr Melody Chiou
Dr Chiou discusses why care plans are so important to assist in detecting problems before they occur.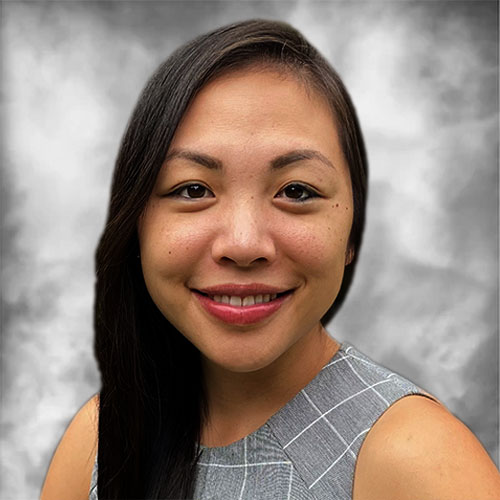 Dr Kiran Shrestha
General Practitioner
Dr Shrestha has over 10 years' experience as a doctor and has worked in both urban and rural general practice. He is interested in all aspects of general practice with a specific interest in skin cancer medicine, geriatrics, chronic illness, managing work injuries and pre-employment medicals. He has a masters of public health and a diploma of child health.
Dr Shrestha has a Diploma in Skin Cancer Medicine and Dermoscopy, along with an Advanced Certificate in Skin Cancer Surgery.
Continuously dedicated to expanding his diagnostic and treatment skills, Dr Shrestha has acquired expertise in various procedures including biopsies, excisions, skin grafts and flaps, cryotherapy, and topical treatment for skin cancer.
With an interest in occupational medicine, he has a certificate in Clinical Occupational Medicine from  Monash University.
Dr Shrestha will be available every Tuesday, Wednesday and Friday.  He is keen to establish long term relationships with his patients. He speaks English, Nepali, Hindi (basic) and Chinese (basic).
In his spare time he enjoys watching soccer, cricket and spending quality time with his family.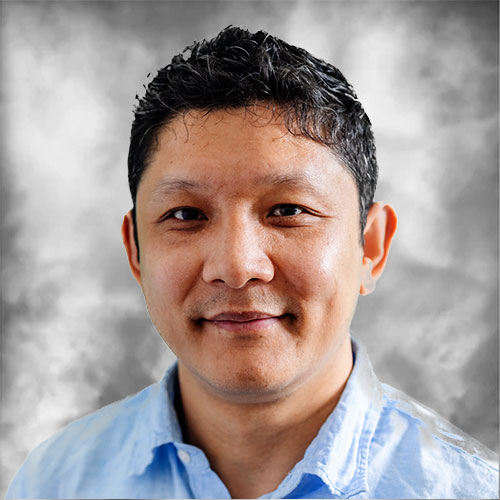 Dr Larry Lam
GP Registrar
Larry is a doctor who graduated in Medicine/Surgery from Western Sydney University. From there, he undertook internship and residency training at Liverpool Hospital before choosing to specialise in General Practice with his early experience in Katoomba. As a GP registrar, he has also completed the Sydney Child Health Program (formerly known as Diploma in Child Health) and Family Planning NSW's Implanon Insertion and Removal Training. He is almost finished his specialty training and just as enthusiastic as ever to provide high quality holistic care to patients.
Care Plans with Dr Larry Lam
Dr Lam discusses why care plans are so important to assist in detecting problems before they occur.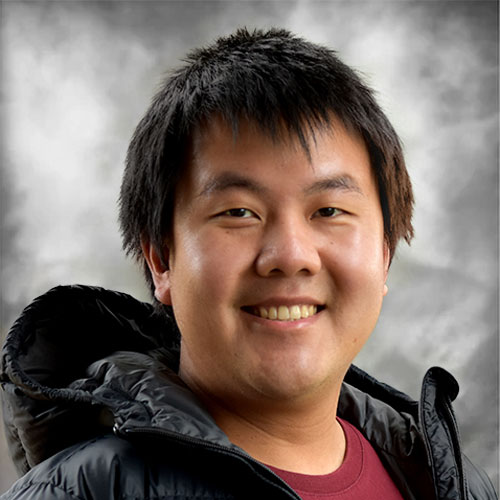 Dr Bradley Verma
GP Registrar – August 2023 to February 2024
Bradley is a General Practice registrar who graduated with a Bachelor of Medicine from the University of Newcastle, Australia.  He completed internship and residency at Westmead Hospital, Auburn Hospital and Coffs Harbour Health Campus. He has hospital experience in emergency medicine, cardiology, rehabilitation medicine, general medicine and general surgery. In order to further his paediatric knowledge and skills, he completed the Sydney Child Health Program during residency.
Bradley is available for appointments all day Tuesday and Thursday, Wednesday 8am to 12 noon  and Friday 2pm to 6pm.
Bradley is passionate about providing well-rounded and holistic care in order to maintain a healthy and fulfilling lifestyle for patients of all ages and backgrounds. Outside of work, he enjoys being outdoors and spending time with family and friends.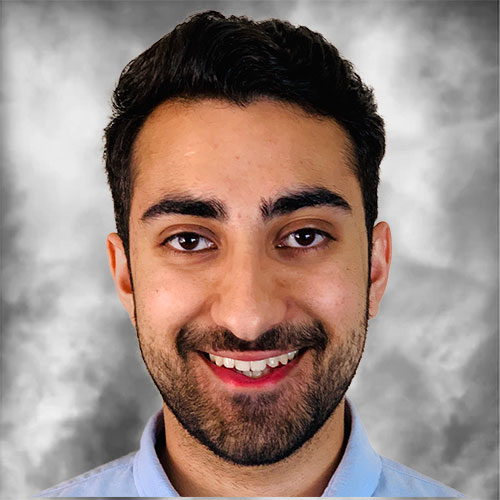 Dr Hannah Galvin
GP Registrar
Dr Hannah Galvin is a Registrar of the Royal Australian College of General Practitioners and obtained her medical degree at the University of Notre Dame, Sydney. Prior to studying medicine she completed a degree in Nutrition and Exercise and Sport Science at Sydney University.
Hannah has worked for over 5 years in medicine including training in Paediatrics at Sydney Children's hospital.
Hannah has a rural background and enjoys working with people of all ages and backgrounds. She likes all aspects of General Practice with a special interest in Paediatrics, Women's Health, Chronic Disease and Mental Health, with a focus on delivering holistic care and health education.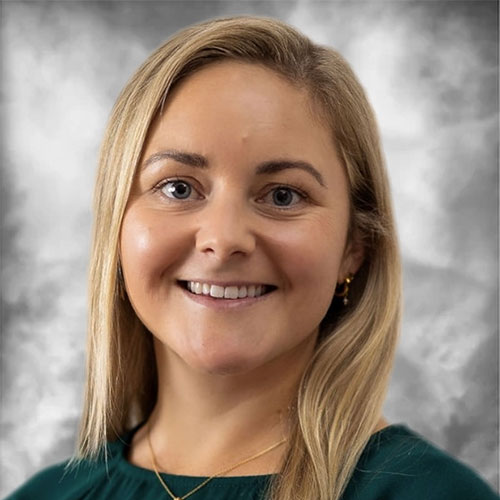 Dr Alison Ting
GP Registrar
Dr Alison Ting is a GP registrar who completed her medical degree at the University of New South Wales. She completed internship and residency at Hornsby Hospital, Northern Beaches Hospital and Royal North Shore Hospital with experience in emergency medicine, paediatrics, cardiology, respiratory medicine, gastroenterology, aged care, rehabilitation medicine, orthopaedics and general surgery. During her residency she completed the Sydney Child Health Program (formerly known as the Diploma of Child Health) as part of furthering her paediatric knowledge and to better look after paediatric patients.
Alison is passionate about patient-centred and holistic care in patients of all ages, which drew her to specialising in general practice. She is particularly interested in internal medicine and paediatrics, however is enthusiastic about all parts of general practice.
Alison is married to her husband Tim who is also undergoing specialty training in GP. They are both active members of their church and love spending time with family and friends.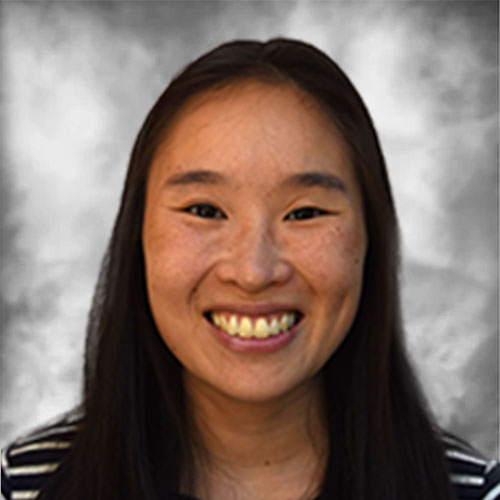 Michelle Dean
Clinical Nurse Leader
Michelle has worked as a Registered Nurse since 1993. She began General Practice Nursing in 2010 as a Part-time Practice Nurse. Previously she has worked in the operating theatres in two Western Sydney Public Hospitals. In 1999 she undertook her Graduate Certificate in Child & Family Health, with a view to move into the Community setting. Michelle enjoys the one to one contact she has with her patients, and hopes she can make a positive impact on their lives.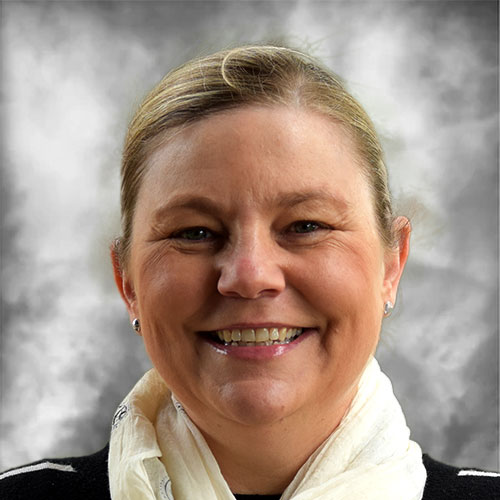 Bronwyn Blair
Registered Nurse
Bronwyn has worked as a Registered Nurse since 1990. She began General Practice nursing in 2010 and started at RFMP in 2011 as a part time Practice Nurse. Previously, she worked for 20 years in several Emergency Departments in western Sydney, both public and private. She continues to work in a private Emergency Department on a casual basis. In 2009 she completed her Certificate IV in Training and Assessment and worked for 2 years teaching and assessing undergraduate Nurses at UWS. In 2010 she completed the Immunisation certificate. She enjoys Practice Nursing as she can use skills learned in both Emergency Nursing and teaching as well as new skills she has learned since working in general practice. She is married with 3 children and has a special interest in the local community since she grew up in the area.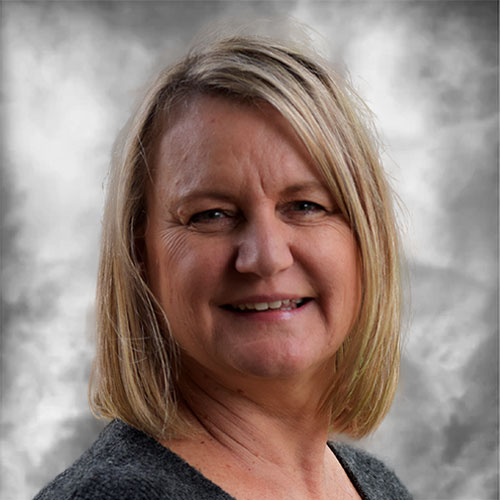 Emma Tull
Registered Nurse
Emma completed her Registered Nursing Degree in 2019 and shortly after started with RFMP in the COVID Respiratory Clinic. Emma's fun, bubbly personality and pink scrubs, bring joy to the practice as she strives to put a smile on all her patients and co-workers faces.
Emma enjoys Practice Nursing as she is able to work with people of all ages. She one day hopes to further her studies into midwifery, to be able to work in Paediatrics or Antenatal care.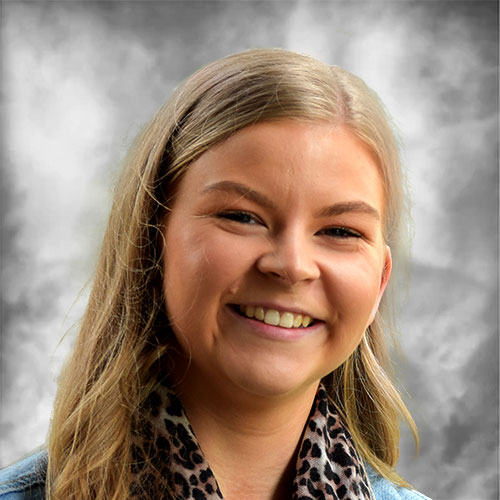 Harmony Ruruku
Endorsed Enrolled Nurse
Harmony is our Endorsed Enrolled Nurse all the way from New Zealand.  She has had years of experience in Aged Care with a passion for wound care. Harmony undertook extra training in delivery of medication and immunisations. She values the opportunity to develop strong therapeutic relationships with our patients. Harmony works full-time Monday to Friday.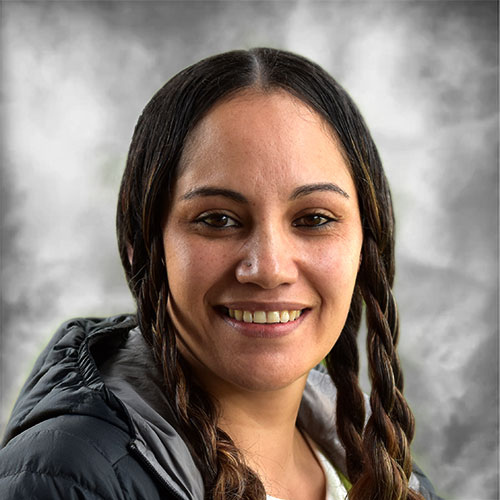 Wing See Wong
Registered Nurse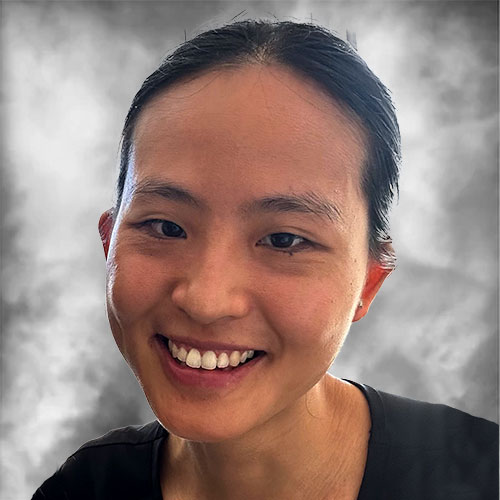 Linda Chee
Physiotherapist
Linda has been a physiotherapist for over 30 years with 5 years at Prince Henry Hospital at Little Bay. The historic "Coast Hospital" is now gone due to its highly prized real estate. It was renowned for its Infectious Diseases Hospital where polio victims were isolated and treated in the 1950's. The remoteness made it suitable for patients with leprosy, tuberculosis and other highly infectious diseases.
It followed that it also became a specialist hospital for spinal injuries and rehabilitation. Polio patients would come to stay for respite and utilise the old "iron lung" which was stored on the spinal ward.
Prince Henry Hospital also had a specialised Hyperbaric Chamber for decompression treatment for divers who developed nitrogen narcosis or "the bends".
During the 1980s Linda worked in Epping private practice and in the early 1990s moved to the Hawkesbury area where she went into her own physio practice where she worked for 20 years.
It was during these years that she was able to delve into many aspects of her profession and continuing education. Courses included Maitland Spinal and Joint mobilisation, McKenzie Method and a number of Sports Medicine workshops.
Her favourite courses included the Feldenkrais Method which was introduced in the mid-1980s. This method of movement and therapy involved connected mind-body movements.
It was back then that she commenced her early work with Women's Health. This interest continues to this day.
Linda introduced the Pilates Method into the Hawkesbury in the mid-1990s, setting up a small studio for the rehabilitation of her clients following many kinds of injuries like severe back conditions, hip and knee replacement recovery and general strengthening. She has combined her pelvic floor recovery after childbirth or pelvic floor weakness and prolapse with Pilates to provide a whole body approach to posture, strength and flexibility.
She is also involved with "The Wise Hippo" which is a beautiful form of teaching women "the right birth on the day". Offering pre and post-natal massage and infant massage is an extension of her women's' health practices. The focus of pregnancy massage is on the relief of back pain, realignment of the pelvis and subsequent postural improvement. Linda can discuss various aspects about pre and post natal concerns such as Natural Childbirth Relaxation Techniques, Pelvic Floor Recovery Exercises, Abdominal Support, Lifting with Baby, PILATES Post Natal Packages, Infant Massage, Diastisis Assessment (separation of the rectus abdominus), Pelvitone Pelvic Floor Stimulator and the PeriCoach System.
Linda has done a number of courses with Sarah Key, physio to the Royal Family and writer of a number of best-selling books on the spine. A very yoga-based technique of looking at movement and exercise, Linda combines Sarah's principles of treatment and mobility, together with Pilates for strengthening and lengthening of tissues. She believes that "hands-on" treatment is the basis of healing that patients seek. Patients in pain seek reassurance and settling, then they are more receptive to listening to advice on self- healing and motivation to exercise.
Linda continues her education and interest in her profession, especially with women's health, Pilates and yoga techniques. Keeping busy within her profession is very important to her as her children and grandchildren now live overseas.
Linda is available for appointments on Mondays, Wednesdays, Thursdays, Fridays and Saturdays.
Linda can also provide physio supplies like:
CAM Boots for injured and fractured ankles
Range of Motion, adjustable full length knee braces
Aircast Ankle Braces
Crutches
Kinesio-Taping supplies
Back Corsets
Bassett Back Supports
Theraband per/metre
Pulleys
TENS units
Pilates and Yoga equipment
Pelvic Floor Stimulators-Pelvitone and now the newly released Pericoach System with APP for IPhone
Linda is also able to take orders for specific equipment and supplies.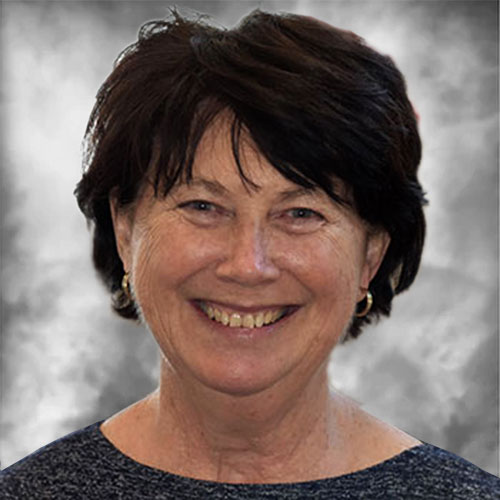 Tim Perry
Pharmacist
Tim grew up in country NSW, completed his Bachelor of Pharmacy degree in Brisbane, then moved to Sydney "temporarily" (30 years ago) to complete further studies. He owned and operated a community pharmacy for over 17 years. His pharmacy was focussed almost entirely on helping older people stay as healthy as possible. After selling his pharmacy he began working more closely with the Western Sydney Primary Health Network, WentWest, and he is proud to be working with them to improve utilisation of the unique skills of Consultant Pharmacists working in General Practice.
Tim began working with the team at RFMP in January 2016. Like RFMP, Tim's mission is to help people stay as healthy as they can be by combining just the right amount of medication with realistic diet and exercise options. He has access to the world's largest collection of studies about vitamins and supplements and is happy to provide you with the latest evidence about herbs, vitamin and other "health food" items. If you have any questions about your medications or vitamins, or would like Tim to review all your current medications, you can make an appointment directly, or ask your doctor to book you in.
Tim is always trying to get back to the country, so spends a lot of his spare time running, riding or orienteering in bushland in and around Sydney.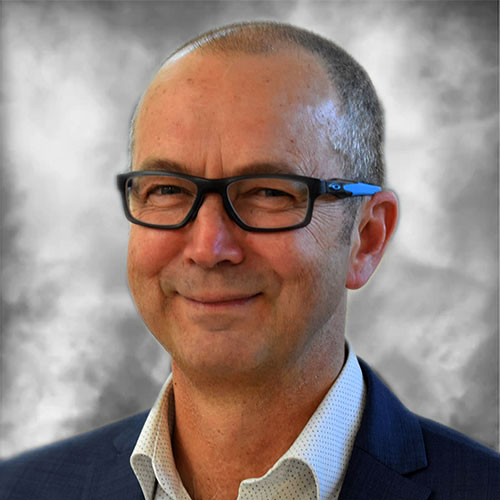 Rosy Sarao
General Manager
Rosy Sarao serves as the General Manager of the Riverstone Family Medical Practice, Riverstone. Rosy has more than 11 years of experience in the healthcare industry and has held management positions for 9 years in her previous organisations.
Prior to joining RFMP, Riverstone, Rosy served as Practice Manager and has been recognised as an excelling leader fostering quality care, teamwork and striving for excellence. She firmly believes in finding a solution approach.
Rosy has an Advanced Diploma in Business Management and her skillset of strategic planning and coordination, expertise in healthcare operations and providing quality standards are valuable addition to RFMP.
Rosy is enthusiastic to be taking new challenges on board and aid in business development. When she is not working, she is a mum with two kids who loves to cook, play and read.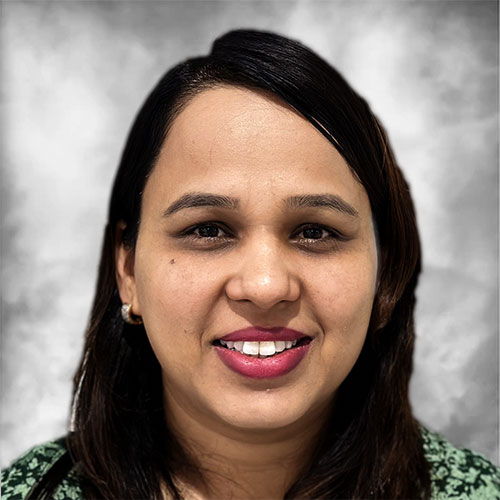 Isabelle Geeves
Team Leader
Belle joined the team in April 2020 and despite joining during the midst of the COVID-19 pandemic, she quickly developed a love for working in general practice.  She is continuously working hard to build her leadership skills and support the administration team to provide the best quality care to our patients.
When she's not at work she enjoys spending time with family and adventuring outdoors.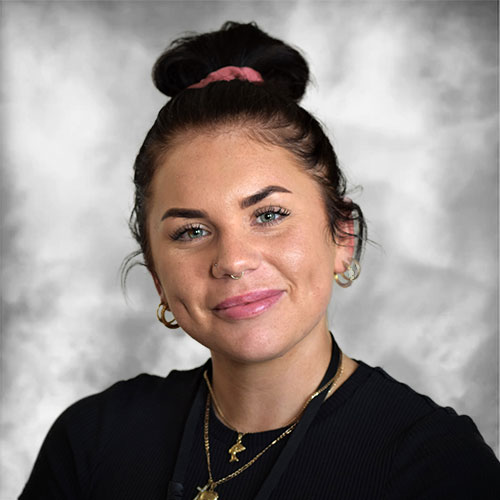 Khyati Walia
Receptionist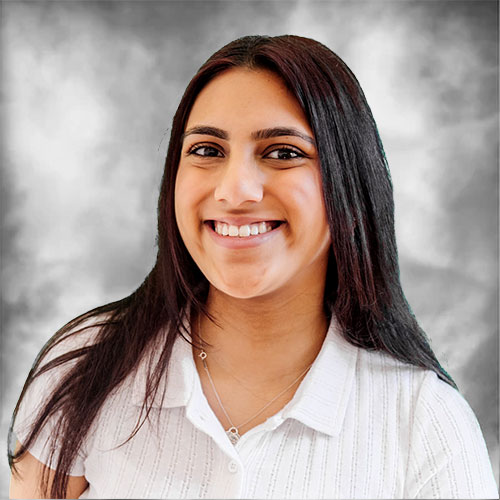 Claire Alchin
Senior Receptionist
Claire has worked as a medical receptionist for over 13 years and endeavours to provide all patients with exceptional customer service. She prides herself on being kind, compassionate and understanding. She loves what she does and enjoys being able to assist patients during their visits to RFMP.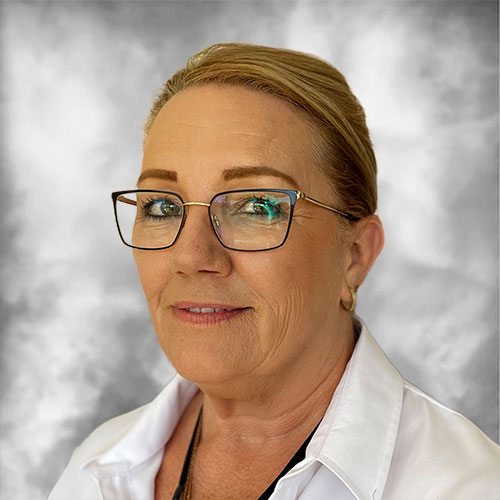 Lavangi Ramanayake
Receptionist
Lavangi joined the RFMP team in May of 2022.  She began working with RFMP part time. Wanting to care and help people in need, she  decided to study a bachelor of community services.  She enjoys spending time with family and going on adventures.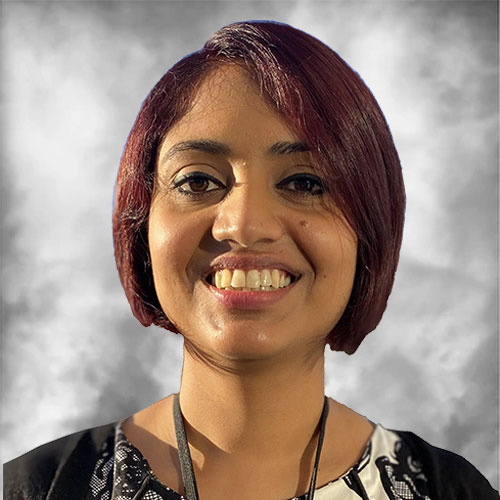 Debbie Buckley
Receptionist
Debbie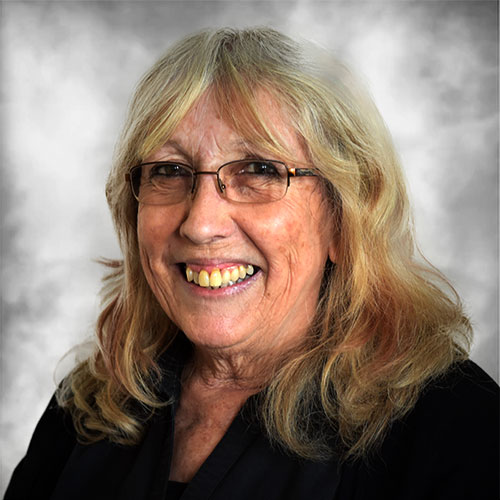 Dua Khan
Receptionist
Dua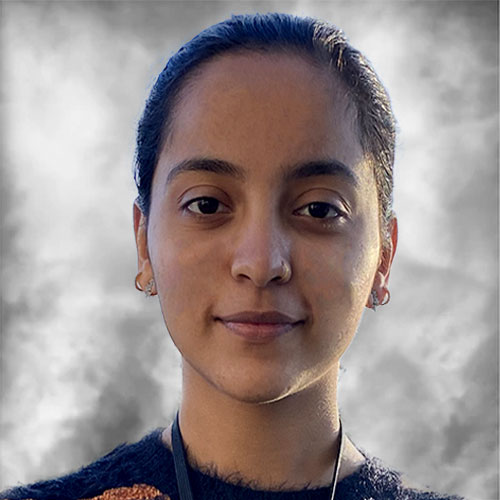 Chanchal Chanchal
Receptionist
Chanchal is currently at university studying an undergraduate program to pursue medicine afterwards.
She enjoys working as a medical receptionist to work with patients one on one to help resolve their enquires on daily basis. 
She strives to serve patients with empathy to aid healthcare at RFMP.